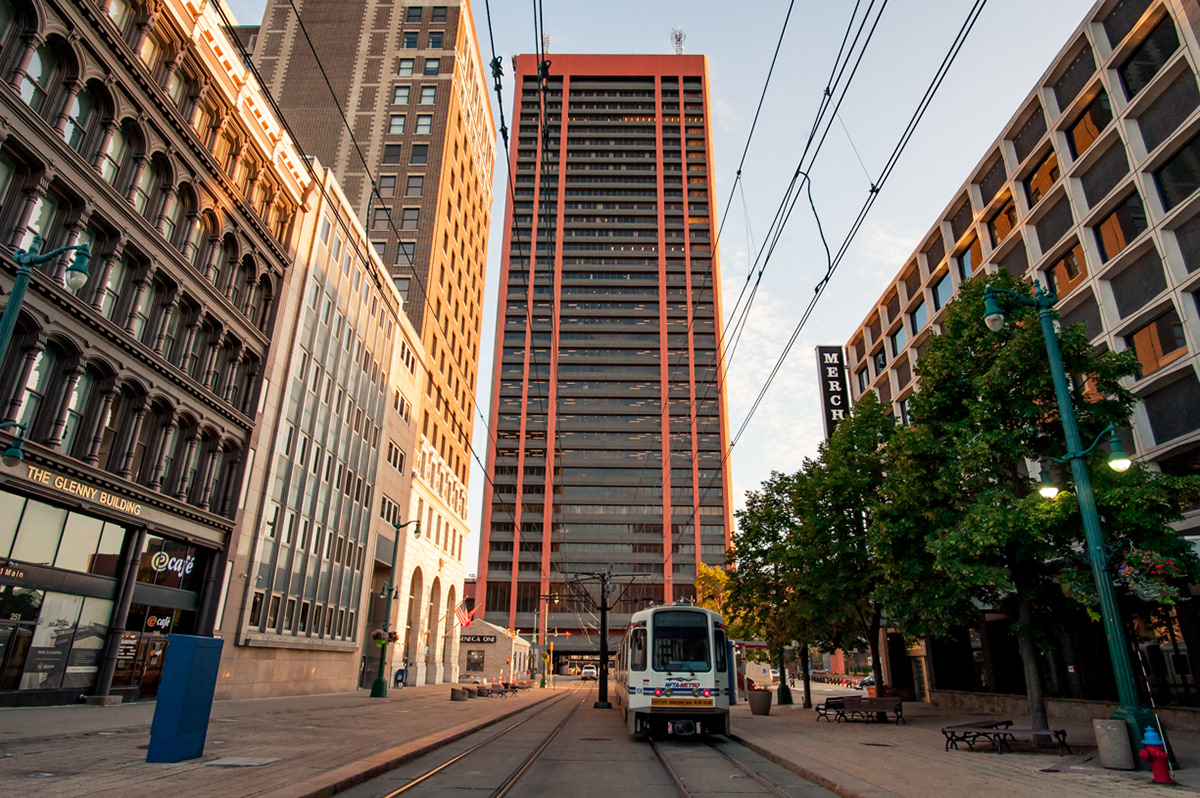 This past Thursday, I was fortunate to check off a bucket list location here in Buffalo. Standing 38 stories high and the city's tallest building since its completion in 1972, Seneca One has been on my radar to shoot ever since I started taking pictures of our city. Ive always wanted to photograph the views looking north up Main Street since south facing photographs are pretty common (especially from the Theatre District). Also, with the tower being located at the southern skirt of downtown, I imagined it would capture amazing views of the city's skyline - boy was I not disappointed! It also provides a truly exclusive view of the Buffalo Blue Jays stadium!
Douglas Jemal, a major real estate developer from Washington D.C. purchased the tower several years ago and has been making renovations inside and out. Every floor inside has seen work, starting with the beautifully inviting lobby. The exterior is in the process of receiving a fresh coat of terra cotta and gunmetal paint, which has admittedly grown on me the more they complete. The annex wings are also being worked on, as well as new additions being added to the ground level providing opportunity for mixed use retail and outdoor seating areas.
When finished, Seneca One is going to be home some of WNYs largest technology companies such as M&T Bank and 43 North, as well as several hundred market rate apartments. Capacity is already 75% filled, and Douglas Development expects Seneca One to be 100% very soon. Just think, not even 7 years ago, this building was 90% vacant! Thank you to Douglas Development and Buffalo Place for giving me the opportunity to visit and explore Buffalos tallest building! 
Related articles featuring Seneca One: