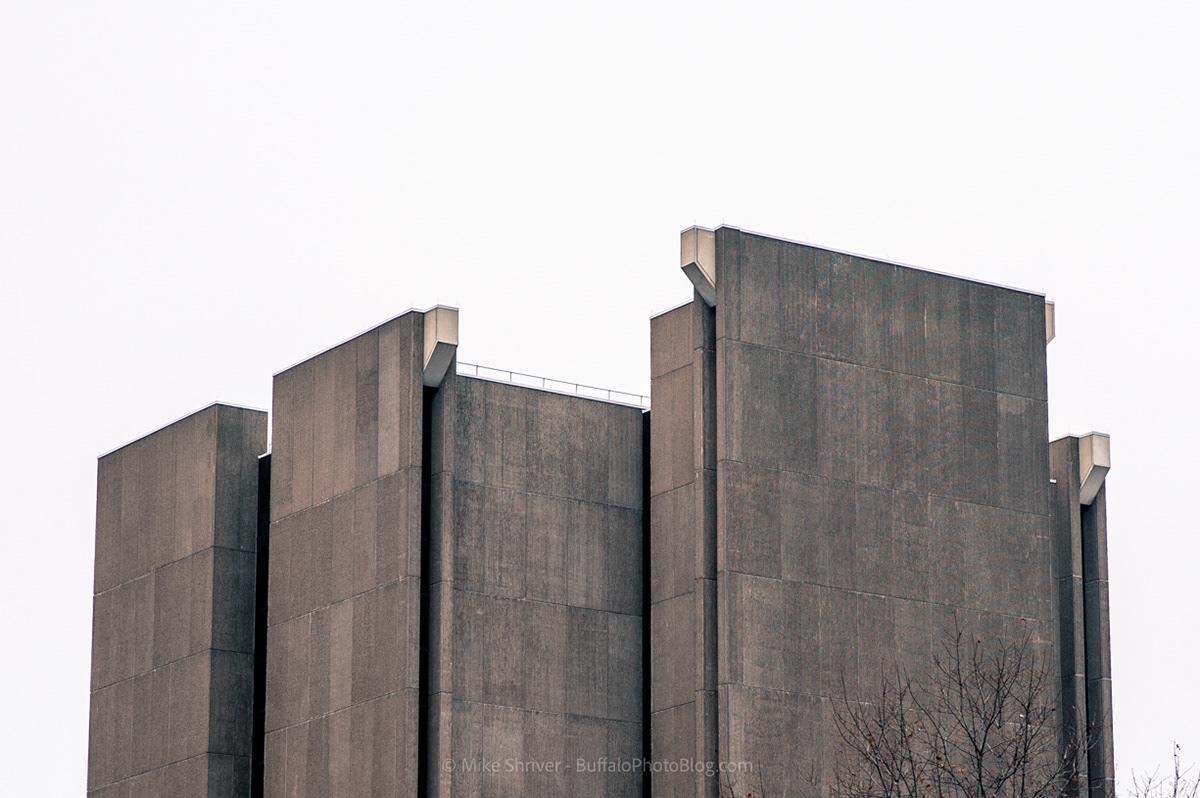 Brutalism Architecture in Buffalo, NY
Coined in the 1950's from the French word for rough concrete or "beton brut", Brutalism was a short-lived architectural style through the 1960s until the early 1980's. Known for it's blunt, bulky characteristics and natural display of exposed concrete and other construction materials, Brutalism architecture was not widely accepted during it's era and well beyond. Blocky in nature, many of these buildings boast design features such as the "Russian Wedge",  long vertical opening slots, and fixed windows set deep within those slots. 
Although this style was sometimes used for homes, it was mostly applied to commercial buildings such as libraries, state and county buildings, and schools. Commonly viewed as unfriendly or unpleasant, Brutalist buildings did not garner the same level of protection as other historical designs and therefor it's protection from demolition in the past twenty years. Buffalo has several examples of Brutalism, one of them designed by the styles most famous designer Paul Rudolph. Below is a small gallery displaying Buffalo's Brutalism examples.