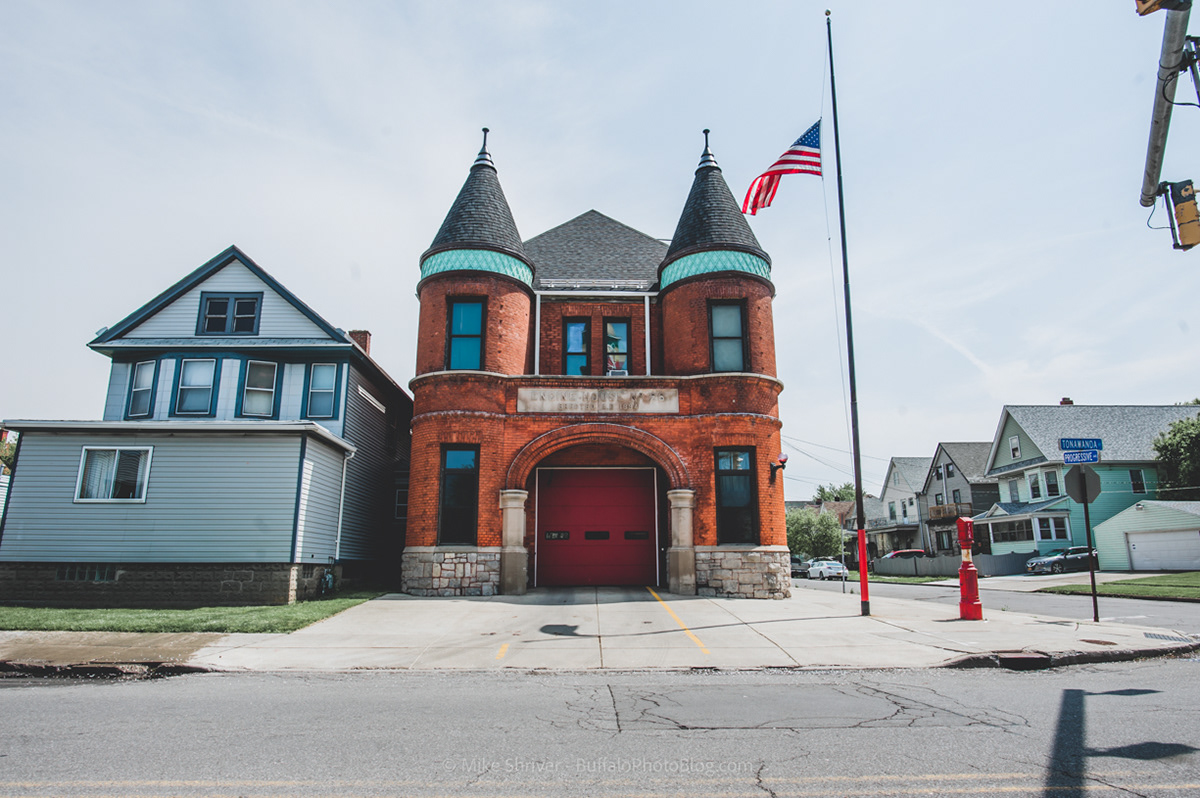 Old Firehouses of Buffalo, NY
Imagine Buffalo back in the mid-twentieth century: its population near peak, each district still vibrant and possessing that "neighborhood feeling", people walking the main streets passing local businesses. Each of these neighborhoods (Blackrock, Elmwood Village, Fillmore Avenue, etc) had one thing in common: their own fire station. As Buffalo grew in population and neighborhoods densified, many of these single and dual bay stations were constructed in the heart of each area as residents and businesses demanded fire protection by the city. 
In 1880, there were over 180 firemen, 81 horses, 14 steamers, 15 hose carts, five chemical wagons (pressurized water tanks built and maintained at the Chemical Stations), three hook & ladder stations, and 24,500' of leather hose. By 1900, the Department had quickly grown to 26 Engines, nine Hook & Ladders, six Battalion Chiefs, five Chemical companies (Chemical 5 the sole remainder) and two Fireboats. Many of these historic firehouses remain today, some dating back to the late 1870's and 1880's. Below is a collection of all the historic firehouses remaining within the city limits, with a bit of history and information on each!

Lead image: Engine 26 located at 703 Tonawanda Street in the Riverside neighborhood. Built in 1894 and still active today!